KŘXB - Rick at Lake Vermilion, Minnesota USA
<![if !vml]>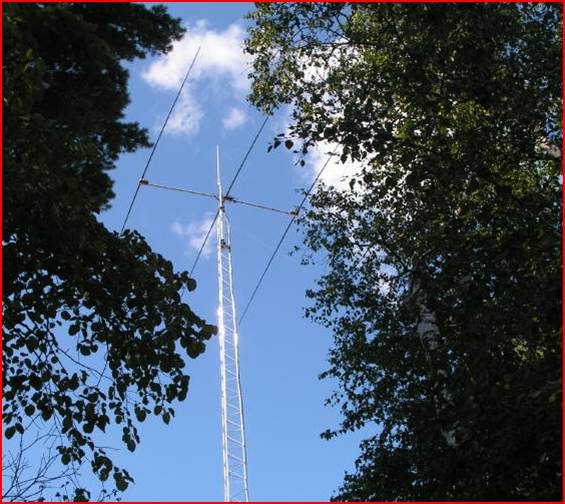 <![endif]>       
My 3-element SteppIR is up 60 feet (19 meters) on a self-supporting aluminum tower made by Universal. The tower base is approximately 50 feet above Lake Vermilion, so the antenna is a good 110 feet (34 meters) above the lake surface. I also have a 2 meter/440 vertical, an 80 meter sloper and an inverted-L for 160 meters on the tower.
Here's a satellite view.
<![if !vml]>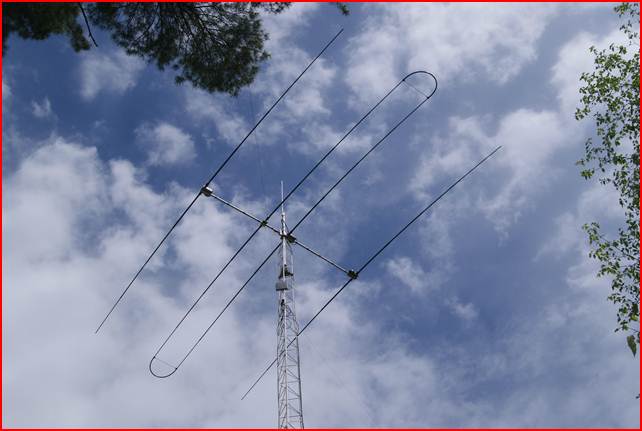 <![endif]>
In 2011, I added the "trombone" driven elements which provide 30 and 40-meter coverage.