KØXB - Rick at Lake Vermilion, Minnesota USA
<![if !vml]>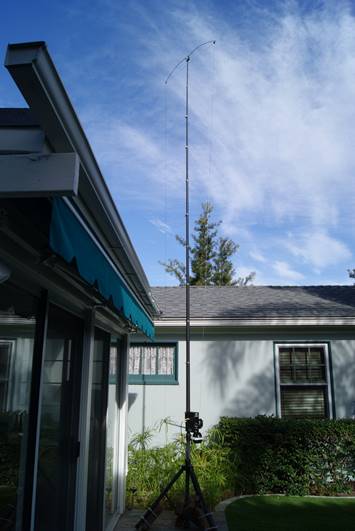 <![endif]>
My New CrankIR
<![if !vml]>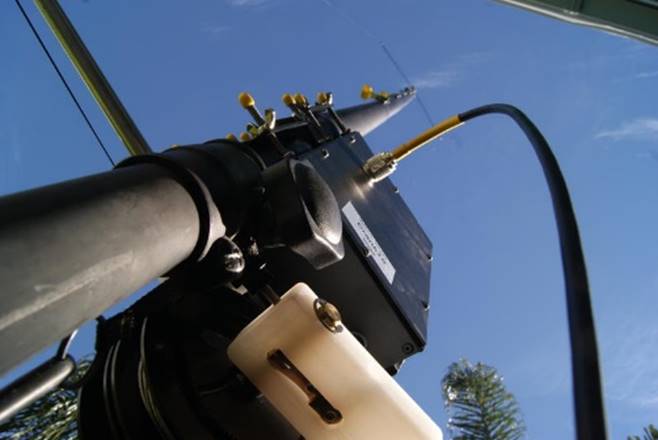 <![endif]>
Here's another view of the CrankIR, looking skyward.
For my portable operation in California, I used a Sidekick antenna made by High Sierra until December, 2015.  I bought it and a lightweight portable tripod from Quicksilver (www.qsradio.com), and I replaced the short whip which came with the Sidekick with a 12 ft. telescoping whip sold by MFJ.  I used eight radials on the ground, each twenty-five feet long, although the small private backyard allowed me to stretch only four of the radials out fully.
With this simple antenna and 100W, I worked all fifty states on both mixed mode and RTTY, plus all forty zones and 220 countries.
The trusty Sidekick finally wore out, so I replaced it with a CrankIR portable vertical antenna made by SteppIR in December, 2015. One of my first contacts was with FR1GV in Reunion Island (11,525 miles away), so it seems to be working well.
Here's an article I wrote for the Twin City DX Club Gray Line in 2011. And here's another I wrote for the San Diego DX Club Bulletin in 2013.